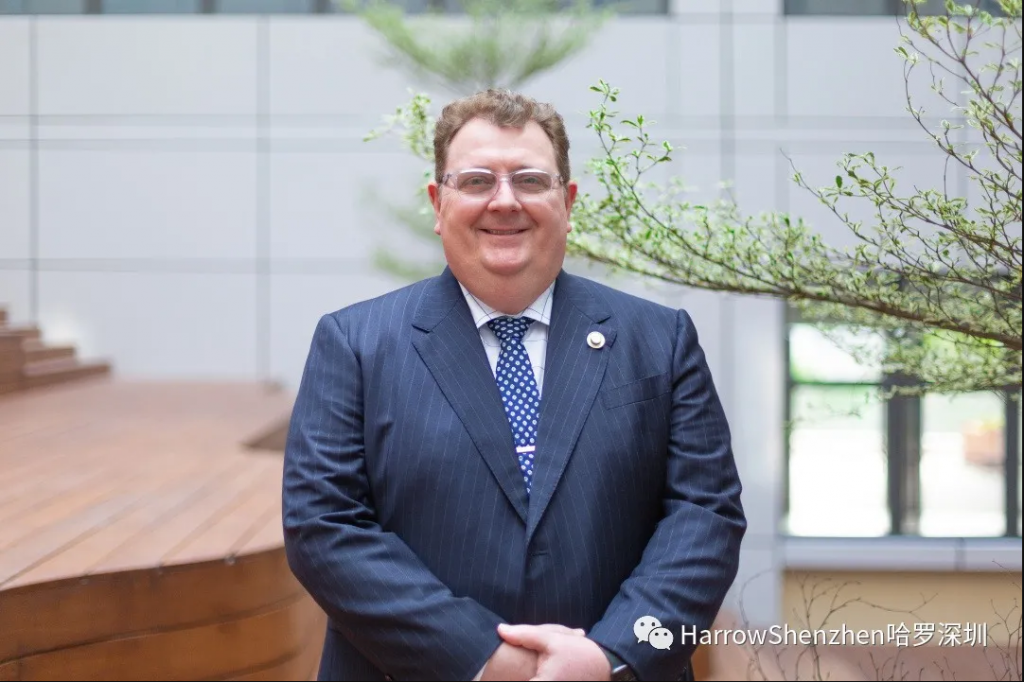 David Shinkfield 
Founding Headmaster Harrow International School Shenzhen
Hello, my name is David Shinkfield and I am the Head Master of Harrow Shenzhen. This is my second Headship in China and within the Harrow International family. 
As a Harrow school we connect with and draw on the 450 years of educational excellence and leadership from our founding school in the UK. There is a strong link with the faculty of Harrow School London and the existing network of Harrow international and bilingual schools throughout Asia. Binding us together is the shared commitment to our core values – Courage, Honour, Humility and Fellowship. 
Students will have the opportunity to share in the rich traditions of Harrow, but they will also have the chance to give back and add to the fame and renown of Harrow through their actions at Harrow Shenzhen.
I am often asked "What makes a Great School?". Is it facilities? Exam results? Large student numbers? To me, the answer is simple – People make a School great. And that is what I am looking for at Harrow Shenzhen – Great People to join our Great School. I look forward to welcoming our founding students on site soon!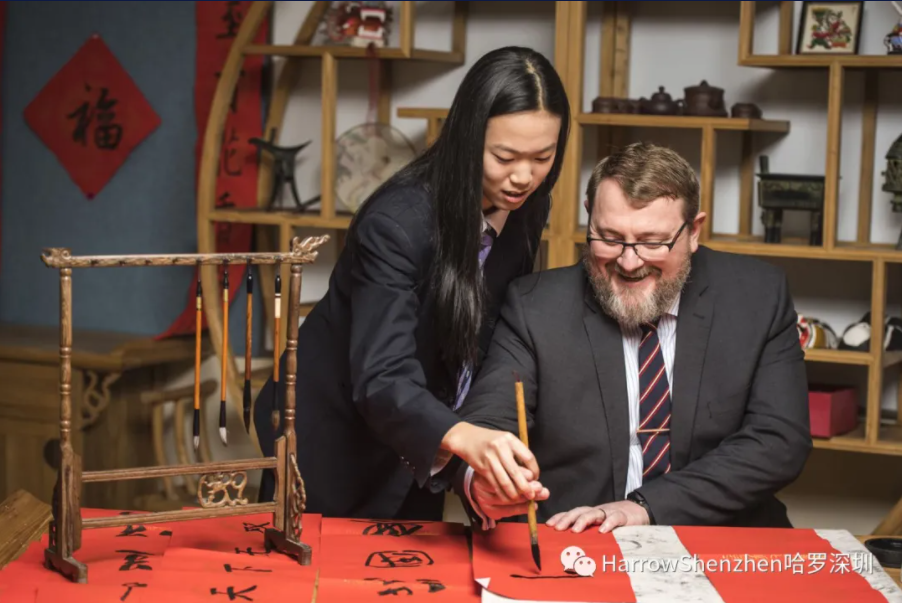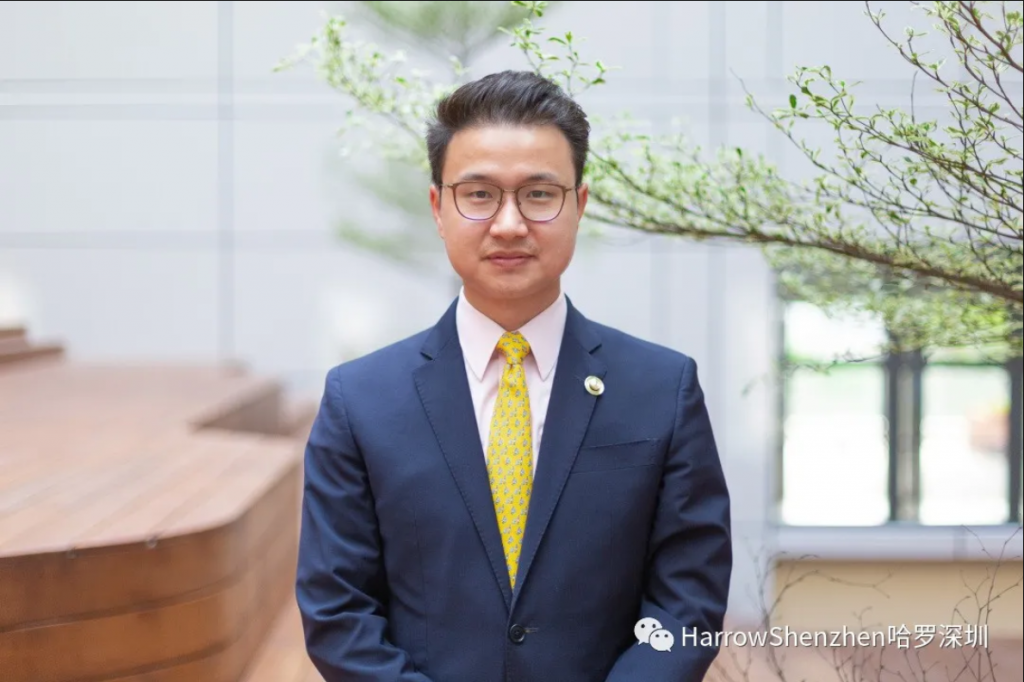 Kevin Qian 钱浪
Chinese Principal Harrow International School Shenzhen
At Harrow Shenzhen, we strive to build a welcoming, inclusive community where every child is known, loved and belongs. With the best quality of education we provide, all students will be nourished to grow their mind, body and soul holistically. 
In other words, a Harrow Shenzhen education entails more than just academic excellence, physical wellness, social emotional intelligence, and character building of students are equally if not more important in our commitment to a well-rounded education.
If you find Harrow Shenzhen a good match and render your support, together we will cultivate in our excellent Shenzhen Harrovians the time-honoured qualities of courage, honour, humility and fellowship so that they are geared toward principled engagement in communities.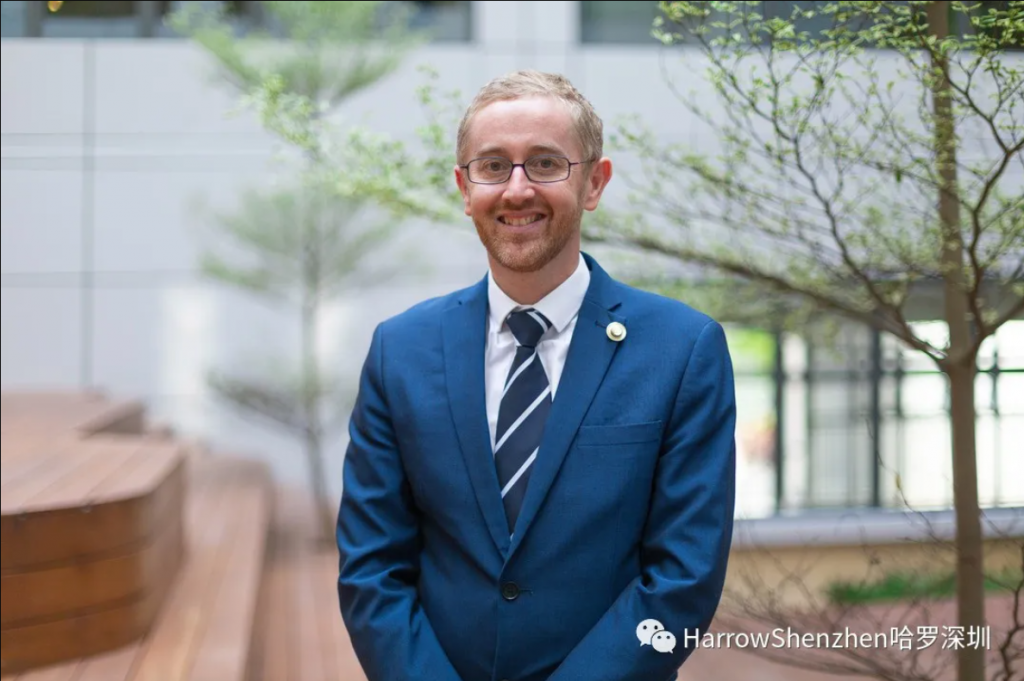 It has been an absolute pleasure to get to know our young Harrovians as part of our online curriculum and am extremely proud of how well they have engaged and adapted to virtual learning. I now look forward to welcoming them on site and begin face to face learning in our brand new school.  I hope you enjoy the content of our Wechat post and wish you well ahead of the Mid-Autumn Festival.  Zhong qiu jie kuai le!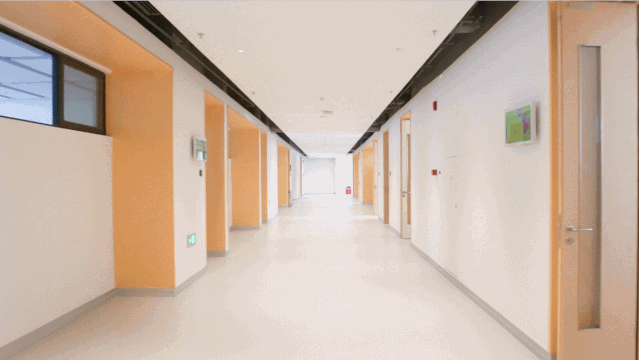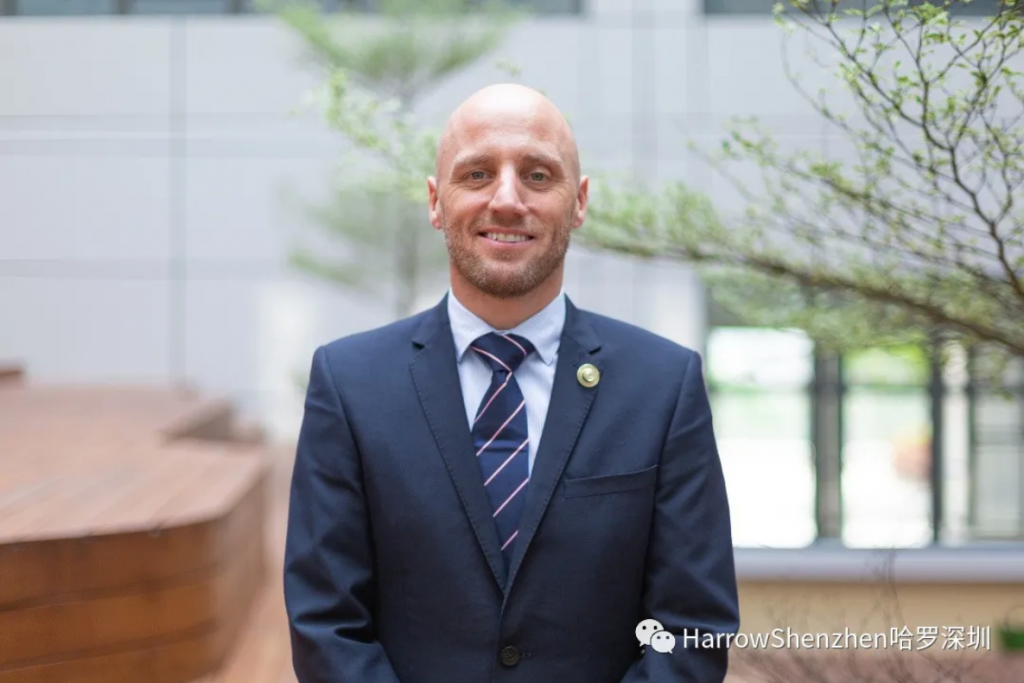 Andrew Marshal
Head of Lower School
I am thrilled to be in China and proud to be leading the Lower School at Harrow Shenzhen. My team and I are looking forward to welcoming our new founding students to our world class campus. I personally look forward to meeting our community of parents in time, sharing the outstanding teaching, and learning that will soon take place here in Qianhai. 非常期待与您见面! Andrew Marshal Head of Lower School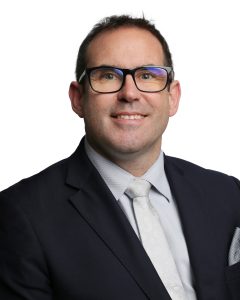 Nigel Schofield
Head of Upper School
Nigel Schofield joined Harrow Shenzhen as Head of Upper School in April 2021 with multifaceted experience in leading and managing staff. Nigel firmly believes that the greatest asset of any school is its students, supported by passionate, scholarly staff, and brings to Harrow his expertise in delivering a collaborative, rich and holistic learning experience.
Having taught on 3 continents, he has held leadership positions in schools for over 20 years, internationally since 2011 within senior leadership. Nigel holds a BA (Hons) in Accounting and Finance, and a PGCE in Mathematics from the University of Nottingham. He completed the UK National Professional Qualification for Headship in 2008 and his Masters degree in Education Leadership in 2015.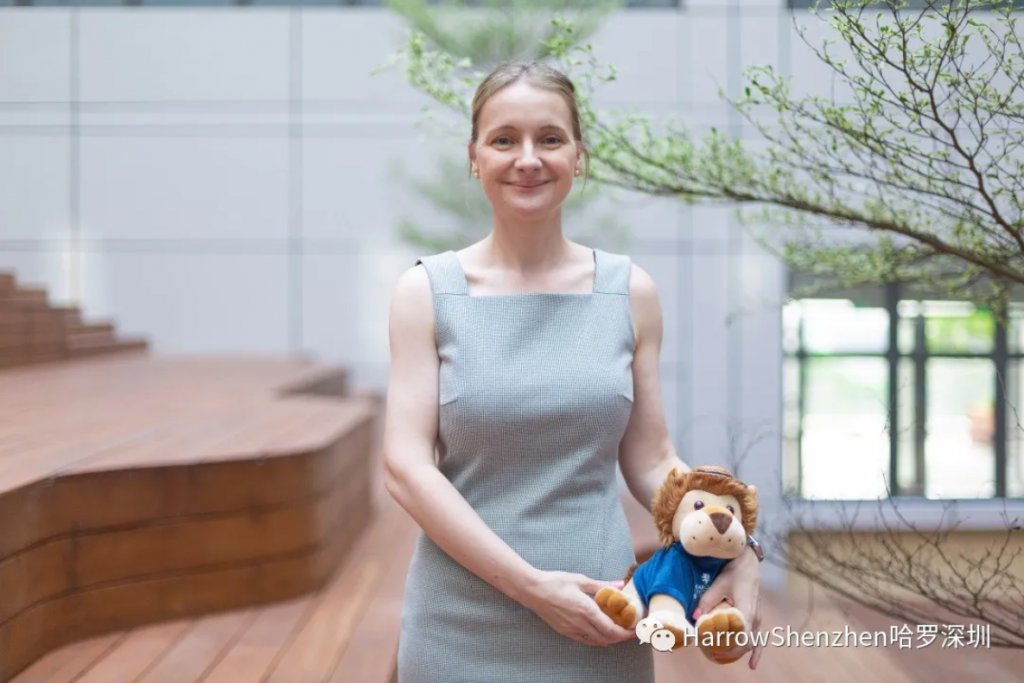 Franziska Herting
Head of Early Years
I am delighted and honoured to take on the role of Founding Head of the Early Years Department at Harrow Shenzhen. I am joining our School community from Harrow Beijing where I worked for the last six years, four of those as a Senior Leader overseeing a thriving Early Years Phase. 
At Harrow, we believe that young children learn and develop through playing, exploring, being active, being creative and being asked questions to help their thinking. We want our pupils to be happy, independent and motivated. High-quality early learning experiences will contribute to the development of necessary skills and talents needed for a successful transition to Pre-Prep.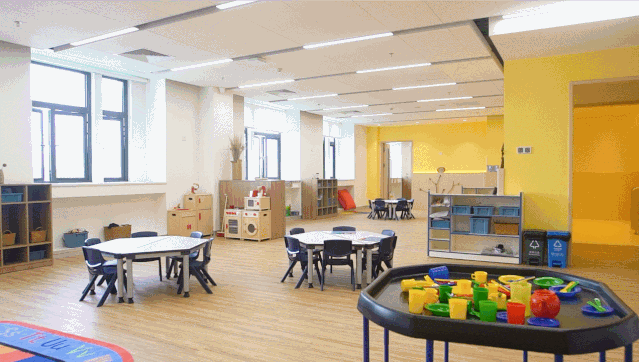 All Early Years staff have been busy preparing for the arrival of the pupils. We are looking forward to welcoming everyone after the Golden Week holiday and we are excited to begin our Harrow journey together.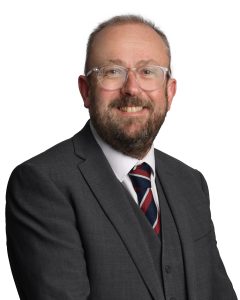 Stephen Tong
Director of Studies (Whole School)
Stephen Tong joined Harrow Shenzhen Qianhai in 2021 after thirty-two years' teaching experience in six different schools in the United Kingdom. Stephen has held a rich variety of curricular and pastoral roles with over twenty-one years' experience in a senior leadership role. Most recently he spent twelve years as Headteacher of a large secondary school in the far South West of England. Stephen is a graduate of the University of Durham where he read History.
Throughout his career Stephen has held on to some heartfelt principles to guide his work and service as an educator. His philosophy has always been that to prepare young people to be the citizens of the future; they need to be firstly known, cared for and guided and then to be championed and to have all of their successes celebrated. As a leader, he has always tried to exercise his duties with equal doses of honesty, humility, humour and hope.
Address: Harrow Shenzhen Qianhai, Tinghai Road, No.3 QianWan Road, NanShan District, Shenzhen, China, 518054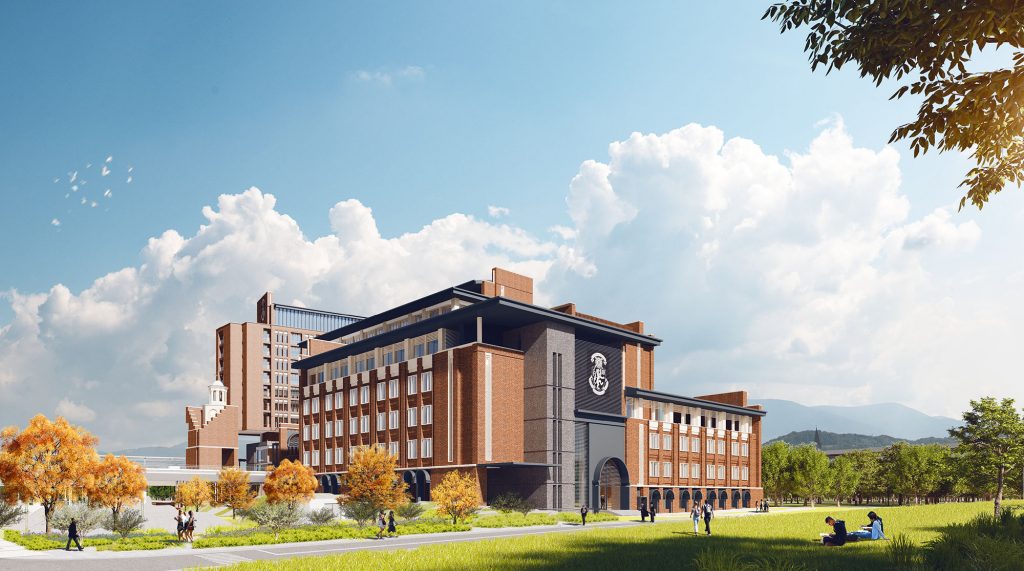 Follow our WeChat official account