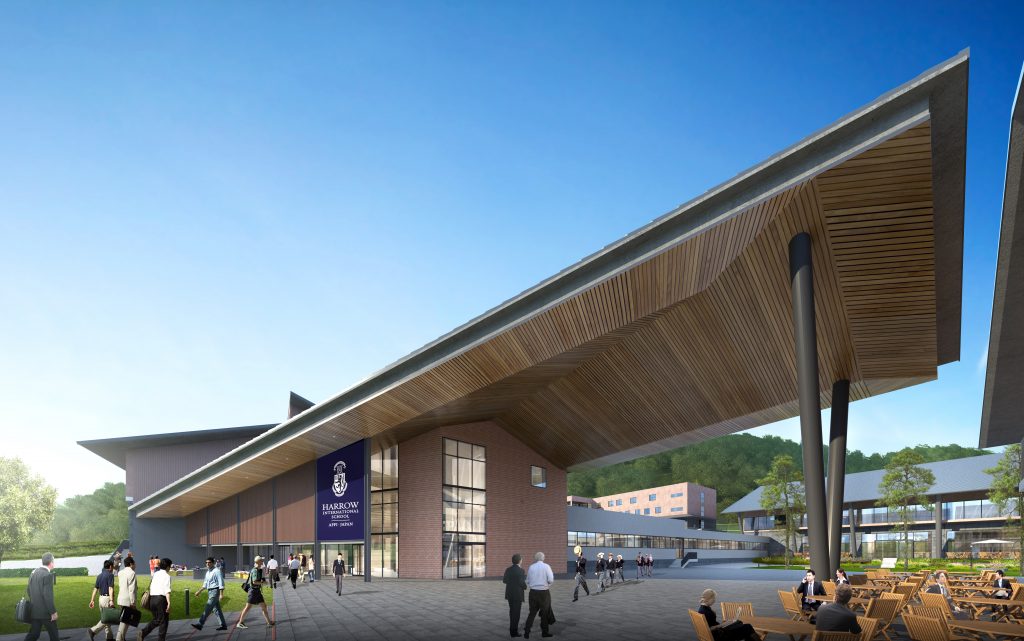 The First of its kind; Unique in Asia
The first Harrow International School in Japan, provides full boarding international education, is scheduled to open in August 2022.Students aged 11 – 18 (Year 7 to 13) are welcomed to apply. Harrow Appi is situated in the pristine mountain environment of Appi Kogen, Iwate Ken, surrounded by nature: clean air, star filled skies and a healthy environment. One of the largest ski resorts in Japan, a 36-hole golf course, mountain bike and running trails, an indoor swimming pool and 18 tennis courts are on the doorstep for all our students.
Learning without Limits in Nature
Currently under construction, Harrow Appi covers a site area of 90,000 sqm. The school caters for students between the ages of 11 and 18 (Year 7 to 13). Surrounded by the great outdoors, high achieving students are enabled to excel both academically and physically at this unique campus.
Our Core Curriculum is carefully designed based on Harrow's British international curriculum with highly effective teaching that ensures outstanding academic outcomes. Particularly for Harrow Appi, whether students are studying Physics or skiing fresh snow, academic excellence goes hand-in-hand with a profound connection to the environment. Our science students, for example, have immediate access to the natural world; they can conduct experiments outside and observe natural phenomenon first-hand. Our creative arts students, inspired by the environment, produce extraordinary works of visual art, music and drama.
Whilst the curriculum is delivered in English, all students have the privilege to master three key languages: English, Japanese and Chinese.
To ensure our students are academically stretched and provided with a broad range of opportunities which inspire their intellectual curiosity, our Super Curriculum provides activities that foster academic endeavour beyond examinations courses.
Students will also enjoy two distinct Co-Curricular seasons with an exciting array of extracurricular activities for the "white" and "green" seasons. The white season focuses on winter sports. The green season gives wonderful opportunity in the great outdoors, focused on golf, tennis, and cycling. The sports academies with specialisms in skiing, swimming, tennis, golf, and cycling golf and tennis, provide world-class coaching.
As a fully integrated 'Digital Campus', teachers and students use technology as an integral part of all the curriculum, utilising the latest digital teaching methodologies with a carefully planned blend of face-to-face and digital content that augment students' learning in and out of the classroom. Followed by the launch in January with an online event joined by thousands of parents across the globe, Harrow Appi invites all interested families to register their interest with us. Visit Harrow Appi's website now to watch the broadcast of the launch event or getting to know more about what we offer www.harrowappi.jp