Pursuring Excellence, Inspiring Communities
The AISL Harrow Scholarships Programme is a charitable initiative that seeks to expand and diversify our AISL Harrow community by attracting academically gifted students from around the world to study in our family of schools. Selected students will be given full access to a Harrow-branded A-Level education, and to the 'Educational Excellence for Life and Leadership' which AISL Harrow Schools provide.
The establishment of the AISL Harrow Scholarships Foundation is a key component of AISL's broader suite of Corporate Social Responsibility initiatives to foster the development of talented individuals who possess the potential to shape a brighter future for our world. In the past three years, the Scholarship has benefited 16 scholars from over 1,300 applicants from around the world. As we embark on its fourth year, a substantial sum of approximately 15 million yuan will be disbursed among up to 20 students this year to support their two-year A-Level studies.
THE TWO-YEAR BRITISH GOLD STANDARD A-LEVEL PROGRAMME
AISL Harrow Scholars undertake a two-year suite of A-Level courses, regarded as the gold standard of British education and recognised worldwide for university entrance.
Students will have the opportunity to specialise in subjects they particularly excel at, studying to an advanced academic level. Many students also complete an 'Extended Project Qualification' (EPQ), allowing for the development of research skills and the exploration of a topic of special interest in even greater depth. Students also have opportunity to contribute to the management and leadership of the school by taking on key student positions of responsibility such as Senior Prefect, Prefect, Head Girl, Head Boy, Student Academic Leadership Team, and the Student Council.
While many schools adopt a 'one size fits all' approach to university guidance, all AISL Harrow Schools offer a dedicated University Admissions and Careers Guidance Centre. Specialist tutors are there to support the application process, giving individualised assistance to each student and his / her parents. 
We have built an exceptional track record in university placement, based on outstanding grades and bespoke counselling support. Every year our graduates take up places at Oxford, Cambridge and Ivy League universities such as Harvard University, as well as the best universities in Asia.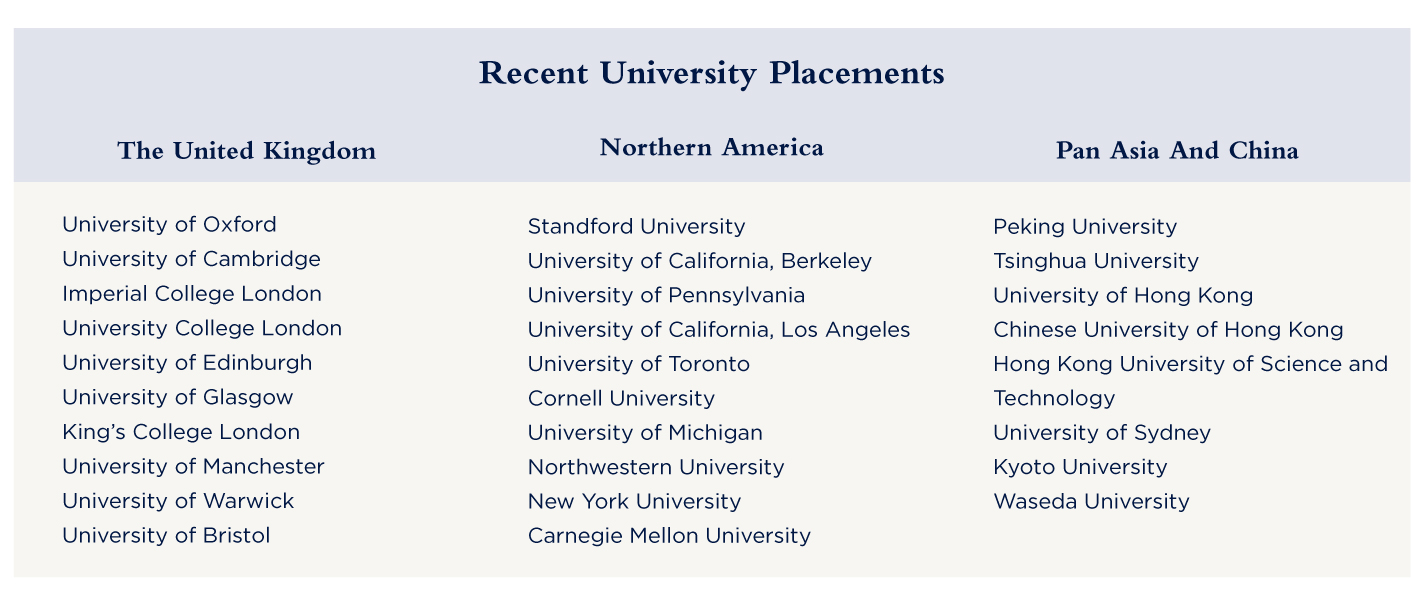 A Generous Financial Award
Each AISL Harrow Scholar will receive full payment of tuition, boarding and examination fees from the Scholarships, paid by the Scholarships Foundation to the Participating AISL Harrow School during the two-year term of his/her A-Level studies. Meet our past scholars and learn about their achievements.