Forbes China Ranks AISL Harrow Schools as Top 30 International Schools in China
On May 24, Forbes China officially announced the results of the annual Forbes International School Ranking for 2022. For the second consecutive year, AISL Harrow Schools in Shenzhen, Shanghai and Nanning have been ranked as China's Top 30 international schools.
The organisation evaluated numerous aspects of a school, including financial strength, academic achievement, faculty strength, academic characteristics, and the reputation of the school among overseas university admissions officers, to shortlist the top 100 international schools in the country.
AISL Harrow Shenzhen is one of the Top 3 international schools in Shenzhen; AISL Harrow Shanghai ranks the 4th among schools in the city. Finally, AISL Harrow Nanning is the 1st and only school in Guangxi on the list, acknowledging its status as the first internationalised bilingual school of world-class education in the province.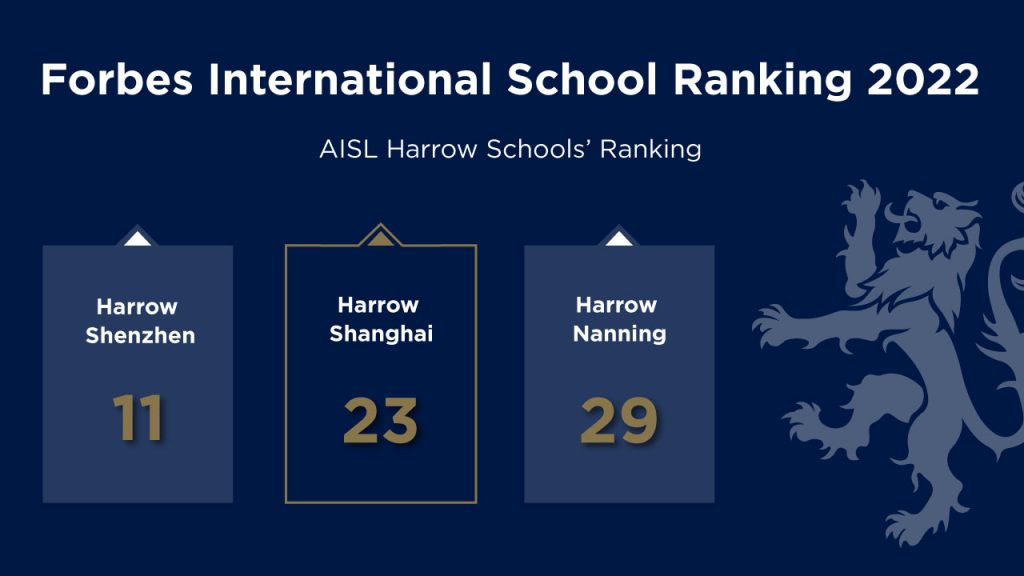 Backed by 450 years of educational excellence, AISL Harrow Schools bring the heritage of Harrow-branded education worldwide as a leading educator, and are committed to fostering students' confidence and innovation. We are thrilled to see our AISL Harrow family receiving such recognition,  which reinforces our determination as an institution that continues to empower students to shine in different areas.
About Forbes China International School Annual Selection
Forbes China started the Ranking ofInternational Schools in China in 2021. The evaluation provides parents and students with valuable information and suggestions when choosing schools.
Check out the full list (in Chinese only): https://mp.weixin.qq.com/s/R_BuUF65ouwWfrJloTSvKw