Congratulations to our Year 12 students! We have received wonderful news from our students on their conditional offers from top universities from around the world!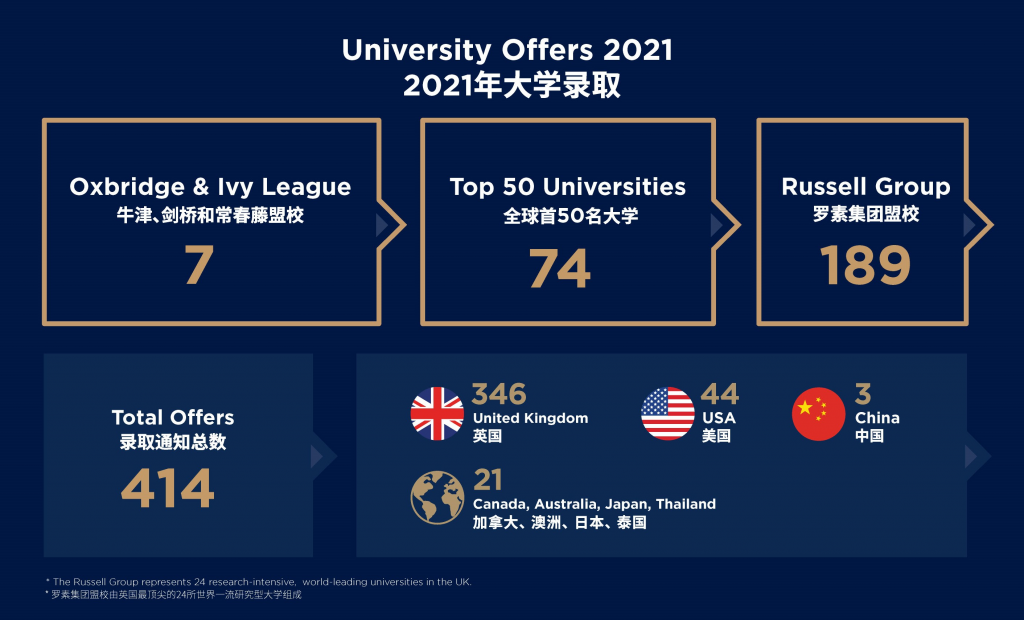 Traditionally, most students wish to further study in the UK and this year we have 4 students receiving an offer from University Cambridge, as well from Imperial College London, University College London, University of Edinburgh, King's College London, University of Manchester, St Andrew's, Warwick, Bristol, Glasgow, Durham, Nottingham, Leeds, Liverpool, Bath and many more. In recent years, students are also choosing to embark on their higher education journey in the US, and currently, our students are receiving conditional offers from world-renowned US universities such as Stanford University, University of Pennsylvania, Columbia University, Cornell University, Duke, New York, Carnegie Mellon, and Rice. Other conditional offers have been received from prestigious universities in Australia, Canada, and Hong Kong.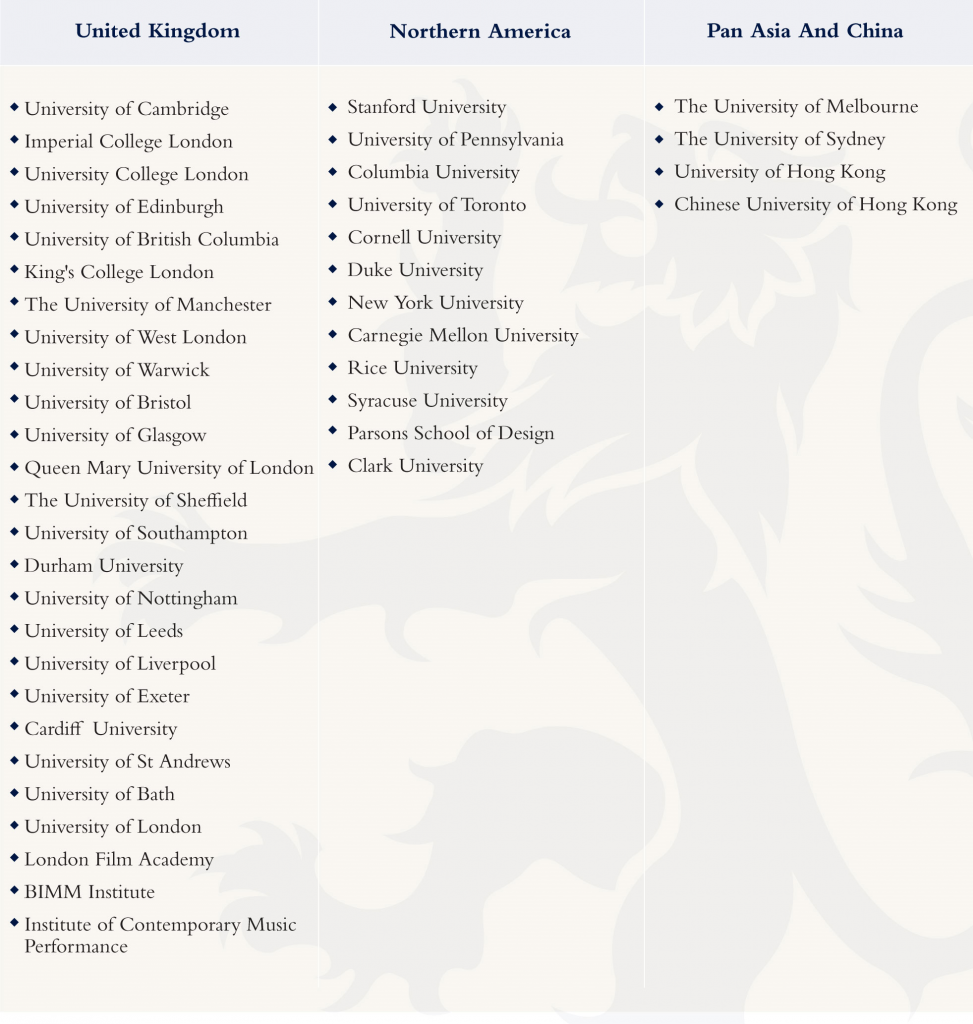 Our holistic approach has supported our students to shine in areas beyond the academic arena. Some of our graduates will follow their interest in the arts for professional development with one student receiving a conditional offer from the London Film Academy. Top design institution – The New School Parsons in New York – renowned for nurturing star artists and designers, including Edward Hopper, Marc Jacobs and Anna Sui, is welcoming our student this fall.