Let's congratulate the Class of 2020 on their graduation to the world's best universities, and Welcome to the International Old Harrovians Family!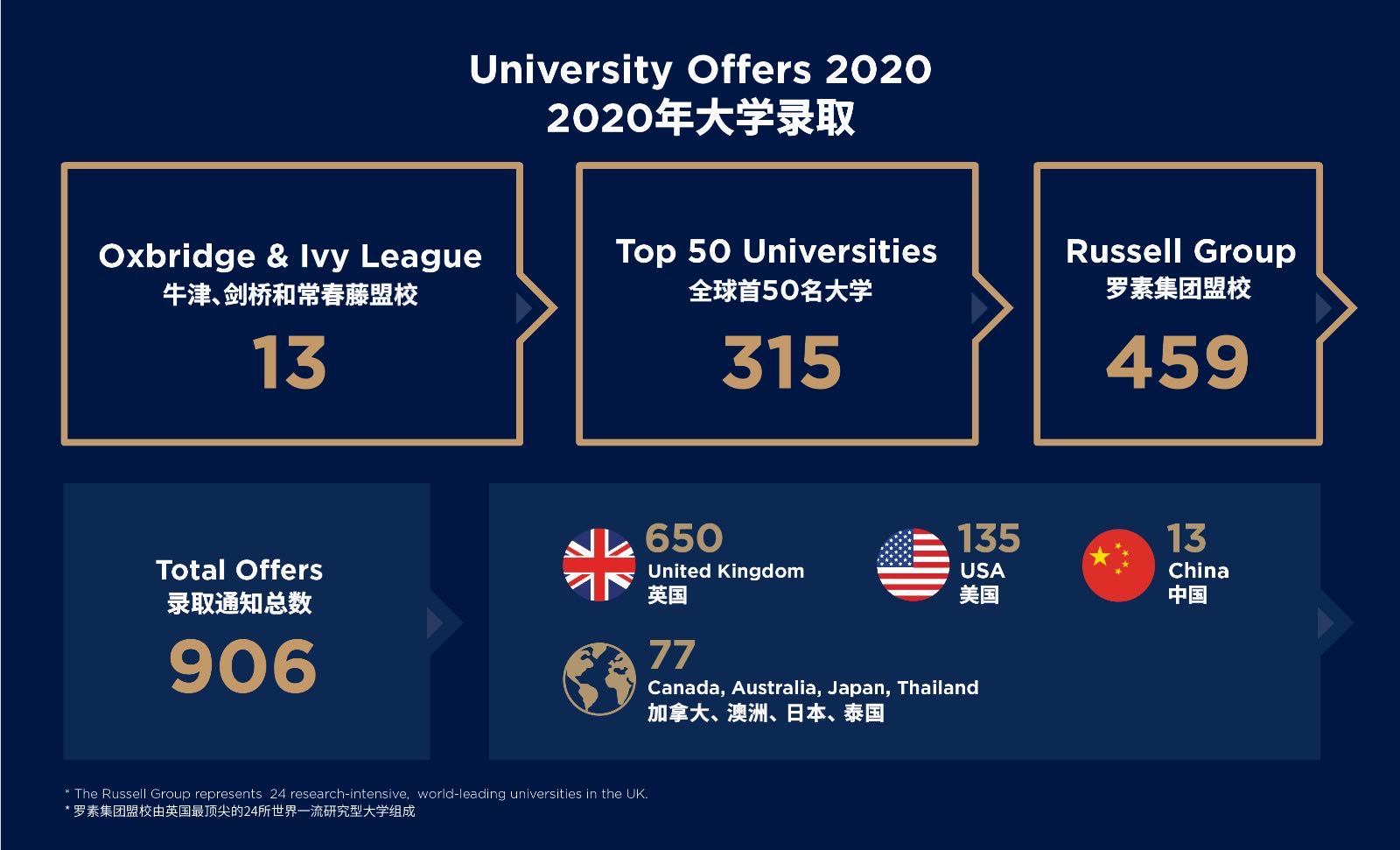 Our Class of 2020 from the four Harrow Internationals in Bangkok, Beijing, Hong Kong and Shanghai routinely progress into higher education that ranks among the best the world has to offer.
13 offers from Oxford, Cambridge and the Ivy League
315 offers from the Top 50 Universities
459 offers from the Russell Group, UK's most academically selective universities including Imperial, Durham, LSE, and UCL
We are extremely proud of all our Graduates, who constantly demonstrate distinguished academic excellence and outstanding leadership attributes that are widely recognised by top-tiered universities globally.
The Harrow's approach of holistic education lays a solid foundation for our students to thrive. At Harrow, we are dedicated to nurturing our students to realise their academic potentials, and to develop into compassionate young leaders with strong values who always have an aspiration to become a better person and bring positive influence on the community.
Come and hear from our graduates who wish to share their time at the Harrow Family of Schools!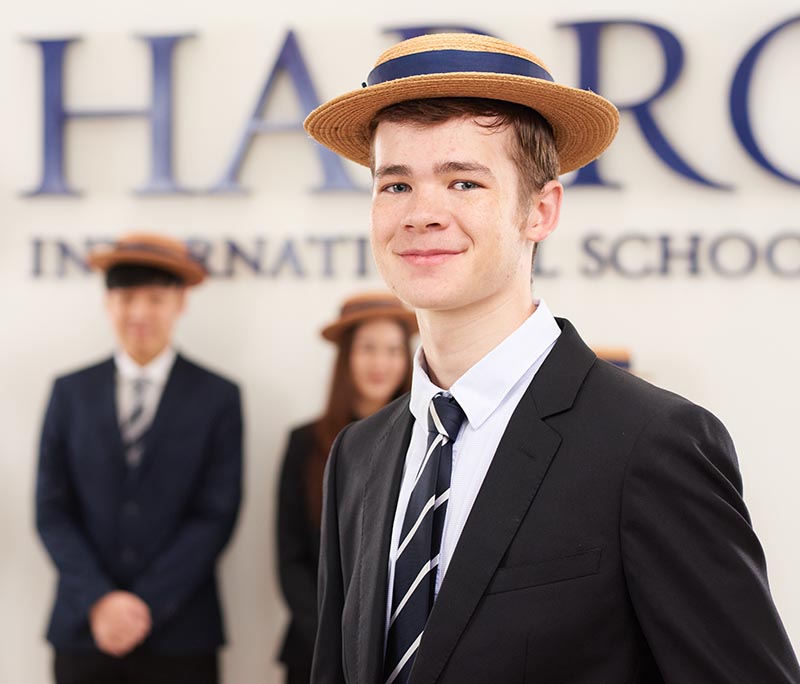 Finn
University of Oxford
The four Harrow's core values of "Courage, Honour, Humility, and Fellowship" have a profound impact on me. I developed strong leadership and communications skills through taking up several leading positions in my school career, including House Captain, Head Boy, and a member of the Sixth Form Committee. I served as Secretary-General at numerous Model United Nations conferences and revelled at the opportunity to discuss world issues with my team.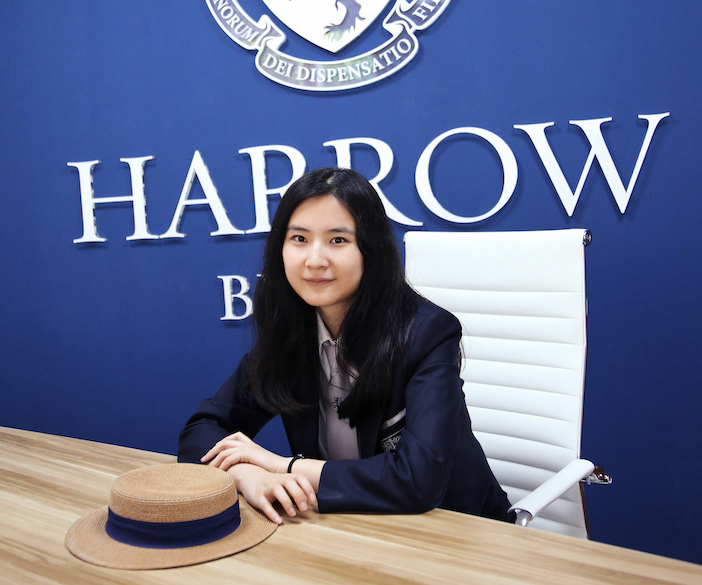 Caitlin Y.
University of Cambridge
The learning journey at Harrow enabled me to follow my interests and develop my scholarly attributes. I discovered my flair for the Arts, Model United Nations and Humanities during my time at Harrow. I participated in the Hong Kong Young Writers Award Competition for three consecutive years and the 'Battle of the Books' competition; achieved a LAMDA gold medal in Public Speaking and the 'Excellent Entry in Chinese History Award' with my group in the National History Competition whilst in Year 11. I was also the Head Girl.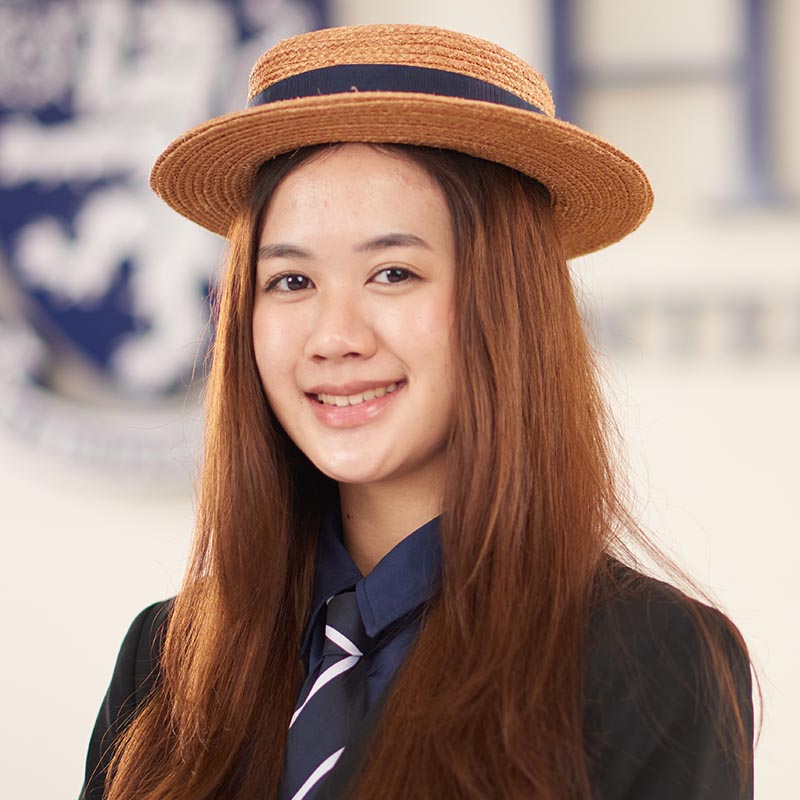 Bambi
University of Pennsylvania
I joined the Harrow Family since I was 3 years old. The immersive environment of Harrow has supported me to maintain a strong academic profile and cultivated my interest in a wide range of extracurricular activities. I enjoyed singing with the jazz band at school events and was regularly the lead singer in student bands. During my time at Harrow, I was Deputy House Captain, Senior Prefect and Co-chair of the Student Academic Leadership Team. I started up a social enterprise introducing my own brand of lip balm and initiated community projects in the north of Thailand.