On June 2, Forbes China officially announced the results of the annual International School Ranking for 2023, acknowledging three of our AISL Harrow Schools for their outstanding achievements. This is the third consecutive year of recognition since the inception of this award in 2021.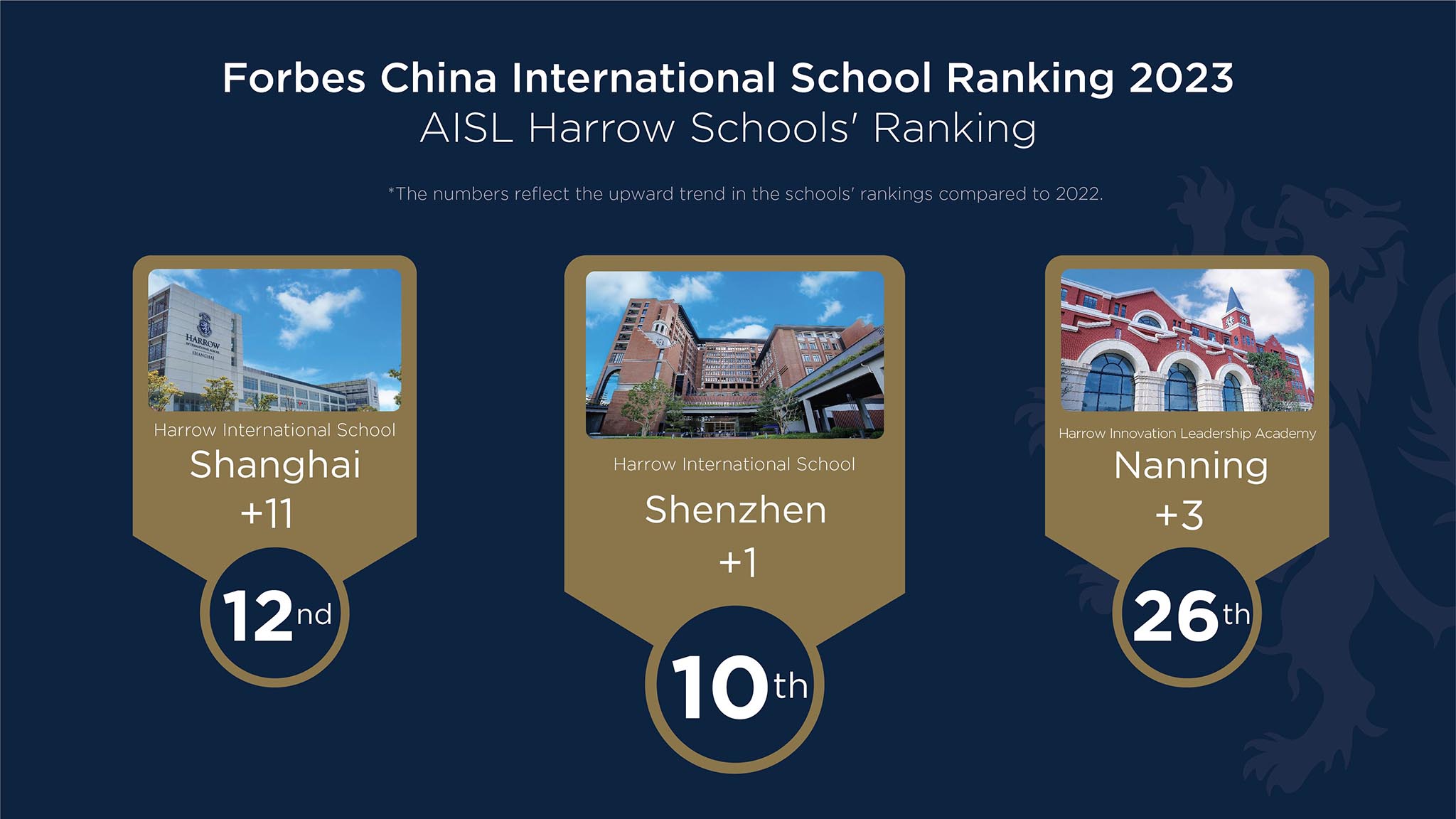 Harrow International School Shenzhen Qianhai: Ranked 2nd in Shenzhen

Harrow International School Shanghai: Ranked 3rd in Shanghai

Harrow Innovation Leadership Academy Nanning: The first and only school in Guangxi Province to be ranked within the Top 30
As a leading educator bringing the heritage of Harrow-branded education to the continent of Asia, AISL Harrow Schools is committed to lifting students to new levels of achievement. This highly-valued recognition affirms our unfailing pursuit of educational excellence, and the ever-rising rankings are the result of the schools' ongoing dedication to the highest quality in education.
About Forbes China International School Annual Selection
Launched in 2021, Forbes China International Schools Ranking assesses a range of aspects of the shortlisted schools. Key indicators, including financial stability, academic achievements, teaching quality, international certification and school-specific characteristics are deployed to ensure an all-rounded evaluation. 
The rigorous selection procedures identified the top 100 international schools across mainland China, providing insights for parents and students seeking international education opportunities. 
View the full list here (in Chinese only).